Leicester campaign to save after-school club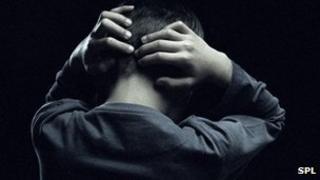 About 2,700 people have signed a petition calling on the city council not to close a 30-year-old after-school club in Leicester.
Campaigners said the Highfields Centre service, which works with 10 schools and is one of many under threat in the city, was vital for children's safety.
Leicester City Council aims to save £10m from proposed cuts to children's services in the city before 2015.
The authority said schools could financially support the service.
'Engaging with children'
Families using the service at the centre said it helped them to keep their children safe and off the streets.
Priya Thamotheram, head of the centre, said closing the club and others could mean more children resorting to crime.
"It's a vital part of the lives of young children and families in this area," he said.
"We need to be serious in looking at how we engage with children and the kinds of services that are available to them when they are not in the school setting, which is a large part of their lives."
He said he hoped to discuss how the after-school club could be kept open.
Breakfast and after-school support has been seen as a low priority and schools and voluntary groups could be forced to fund the service.
Leicester assistant mayor councillor Vi Dempster, who is responsible for children's services in the city, said the current system was unaffordable.
"There has been a change in funding away from local government directly to the schools so we're saying this is where the money should come from," she said.
"Schools are receiving £9.5m extra this year and some have reserves that could be used as well."
Leicester branch secretary of Unison Gary Garner, who is backing the community's campaign, said the closures lead to a rise in child poverty in the city, and hundreds of jobs could be lost.
"There are about five staff at each after school club and there are about 20 that may close," he said.
"Then there are adventure playgrounds and breakfast clubs so the figures could go into hundreds."