A Leicester lottery winner fails to claim £1m prize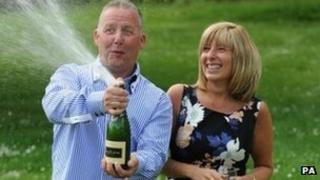 A lottery player who won £1m on a ticket bought in Leicester has failed to claim their prize.
Lottery organisers Camelot said the window for claiming the Euromillions winnings closed at 23:00 BST on Sunday.
Camelot said unclaimed money would be added to the money in the National Lottery Good Causes fund.
Leicester's lord mayor Abdul Osman started a countdown timer to the deadline near the Haymarket clock tower last week but the prize went unclaimed.
A spokesman for Camelot said: "Unfortunately, I can confirm that the ticket-holder did not come forward within the deadline to claim their prize and has now sadly missed out on this substantial amount of money.
"I would urge all National Lottery players to check their tickets on a regular basis."