Plan to move Glenfield child heart surgery to be reviewed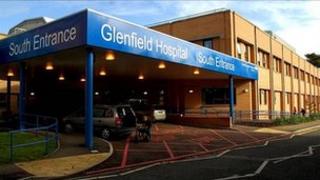 The decision to close the children's heart surgery unit at Glenfield Hospital in Leicester is to be reviewed by city councillors.
The unit is due to move to Birmingham as part of national reorganisation of children's heart surgery.
Councillors from Leicester's health and community involvement scrutiny commission met earlier.
They decided to make representations about the move to Health Secretary Andrew Lansley.
The commission can review the decisions of NHS bodies and report to the Secretary of State when there are concerns a consultation has been inadequate, or when they consider that the proposal is not in the interests of the health service.
After hearing evidence from doctors, consultants and community representatives, the councillors came to a consensus that both of the criteria for a review had been met.
The commission will now write to Mr Lansley to notify him that the review is to be carried out.
It will then hear further evidence from local health bodies, before a report is sent to Mr Lansley in September.