Leicester park's £2.5m renovation celebrated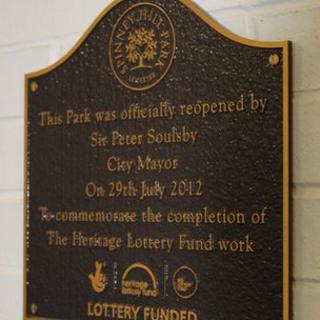 A 100-year-old park in Leicester has been officially reopened after undergoing a £2.5m renovation.
The restoration of Spinney Hill Park on Mere Road has taken two years to complete.
Work carried out to the Victorian park included restoration of its historic gates and fountain and the naturalisation of the park brook.
Sunday's opening ceremony also marked the park being granted its first Green Flag award.
City Mayor Sir Peter Soulsby said: "Spinney Hill Park is a lovely city park but these refurbishments have made it really outstanding.
"Its recent success in the Green Flag Awards is evidence of that, but you only have to pay a visit to the park to see what a wonderful space the community and our parks officers have succeeded in creating."