Peter Pan Curve musical gets world premiere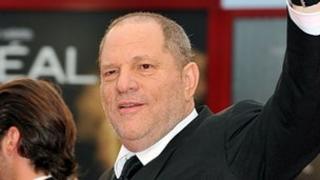 The world premiere of a major Hollywood-produced musical is to take place in Leicester.
The stage version of Finding Neverland, which tells the story behind the writing of Peter Pan, is opening at the Curve theatre on Saturday.
It has been produced by movie mogul Harvey Weinstein.
Based on the 2004 film, the team behind Finding Neverland said the facilities at Curve had allowed them to fulfil the story's creative potential.
Co-producer Victoria Parker said the set, which cost more than £1m, will have to be redesigned for the West End.
Inspirational work
"There is such a fantastic space at Curve. It has meant we could really push visual and dramatic elements.
"You don't get this freedom in most London theatres so we will have to change things around."
Director Rob Ashford said: "It's a piece about creativity and inspiration, so there is a lot of that floating around the Curve.
"You fall in love to a certain point with all your projects but this one is extra special.
"It has had a bit more development and time to work on it and the story is very special to my heart, so I'm really excited."
He added: "Peter Pan has inspired so many plays, books and films, so it is amazing to be part of that."
The 2004 movie of Finding Neverland starred Johnny Depp as Peter Pan author JM Barrie and Kate Winslet as the mother of the children who inspired him.