Loughborough University expansion plans to create jobs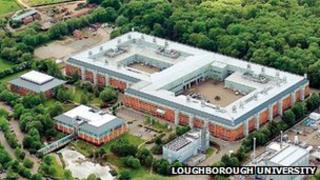 Loughborough University has announced plans to expand its science and enterprise park in the hope of bringing in about 4,000 new jobs.
The county council said it would put in £1.5m into the £16m project to boost the county's economic development.
The university said it has planning permission for an initial 19 acres (8 hectares) to be developed.
Charnwood Borough Council plans to put in half a million pounds into the project.
Councillor David Slater, leader of the authority, said: "It knits perfectly with our own regeneration plans to help the borough grow and prosper."