Leicester Forest East patients left without GP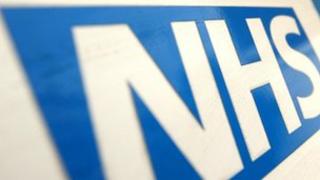 Thousands of patients registered at a GP surgery in Leicester have been given three weeks to find a new doctor after being told the site will close.
The Hunter's Lodge Medical Centre in Leicester Forest East will shut on 1 March after the doctor who co-owns it retired.
Up to 3,200 patients now have to go elsewhere.
The NHS trust said it would have liked to give people more notice but other surgeries would take on new patients.
Paul Fox is one of the patients unhappy about not being notified sooner.
He said: "I am concerned about the short notice. I only found out a few days ago but I have had nothing official, although some have had letters.
"To be told three weeks before it closes with limited places for us to go, is just not practical."
Agreement not reached
The centre is closing after the retirement of Dr Neil Grundy.
Dianne Pegg, NHS head of primary care for Leicester, said: We would have liked to give patients greater notice if we could have but it wasn't possible in this situation.
"The priority for us now is that patients have enough choice and can access GP care and register somewhere else."
She said NHS Leicester, Leicestershire and Rutland had tried to keep the centre open but an agreement could not be made with the owners.
The trust said a list of 13 alternative surgeries had been included in letters to patients.
Patient David Saunt, added: "The centre should be kept open. It is a good facility, it is well used by everyone and it is here to serve the community."