Sally Ann Vye inquest: Failings at Bradgate mental health unit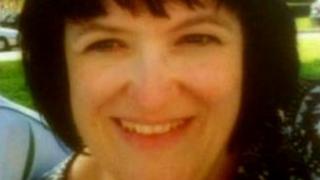 An inquest into the death of a woman who died after absconding from a Leicester treatment centre has said there were failings at the unit.
Sally Ann Vye, 39, from Melton Mowbray died at Beachy Head, Sussex in June 2012 after leaving the Bradgate Unit.
Police were not told she was missing, for eight hours, the coroner said.
The trust that runs Bradgate said immediate action was taken to reduce the risk of a similar event happening again.
Ms Vye ran away from the mental health unit on 19 June and took her own life at Beachy Head the next day, the coroner was told.
Kind and generous
Leicester Coroner Catherine Mason, said in a narrative verdict: "Despite the known existence of a real and immediate risk to Miss Vye's life from self-harm, she was able to go missing, undetected, for nearly eight hours due to not being properly observed in accordance with her needs.
"Although the evidence makes it entirely clear that on a balance of probabilities Miss Vye could have been found sooner, it remains unknown whether the circumstances in which she was found would have been different".
Paul Miller, of Leicestershire Partnership NHS Trust, said: "Our heartfelt sympathies and thoughts are with Miss Vye's family at this difficult time.
"We fully accept the coroner's verdict - a number of errors by individuals contributed to Miss Vye's death, which fell well short of the level of care we expect from our staff."
Ms Vye's parents said in a statement: "We were lucky enough to have had a wonderful daughter for 39 years.
"Sally was very kind, considerate and generous.
"Nothing can bring Sally back. Marilyn and I will miss her for the rest of our lives".