Leicestershire council scraps land access charge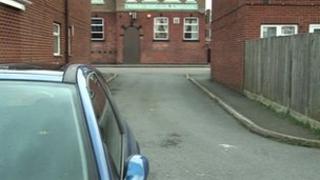 A Leicestershire council has scrapped plans to charge residents £90 a year to cross land behind their homes.
North West Leicestershire District Council had wanted 214 households to pay the fee to use lanes and access roads owned by the authority.
But councillors voted to reject the proposals at a meeting on Tuesday.
Richard Blunt, leader of the Conservative-led authority, said he would now write to residents to find a new solution.
Labour councillor Dave De Lacy said: "The charges were absolutely wrong."
He added: "To let it run on for so long without looking to resolve it has not done the reputation of the Tory-run council any good at all."
Mr Blunt said after the meeting: "When the decision was made [last year] there were Conservative and Labour councillors in the same room at the cabinet meeting.
"Nobody realised it was going to be a problem, we were writing to people as a housekeeping exercise to formulise the rights of way people had.
"It's nobody's fault and we need to correct it as soon as possible."