Regal Cinema in Melton Mowbray reopens following closure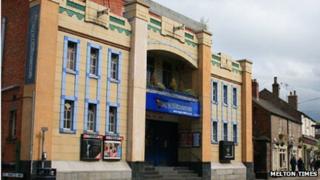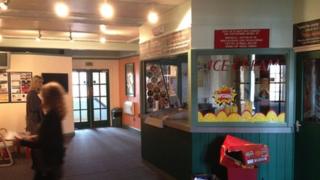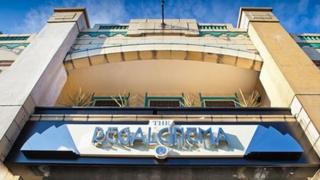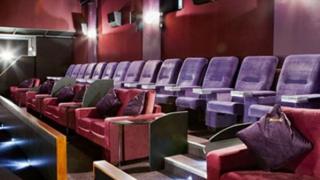 An independent Art Deco cinema in Leicestershire, which nearly closed for good, has reopened.
The Regal Cinema, in Melton Mowbray, was once described by Made in Dagenham writer William Ivory as the "finest cinema in England".
A campaign to save the theatre began after it went into voluntary liquidation after its owner died.
The building has been redesigned as a "throwback to a golden age of cinema," the new manager has said.
In November, the Regal was taken over by a family which run the Ritz Cinema in Belper, Derbyshire, with the aim of bringing it back to its former glory.
A campaign group Save Regal Melton, with 162 members, had previously looked into running the cinema as a social enterprise.
'Absolute whirlwind'
The new manager Jacob Mundin said he kept the group involved with his plans during the renovation.
"It feels like a community project," he said. "We came to look around and we couldn't pass it up. It's been an absolute whirlwind."
The cinema, which dates from the 1930s, was taken over by John Merryweather in 2000. He died in April last year, aged 65.
Screenwriter William Ivory was among those to pay his respects.
Mr Ivory wrote on the cinema's Facebook page: "[John Merryweather] was a dear friend and a wonderful champion of cinema."
The first films to be shown on opening night will be Lincoln, starring Daniel Day-Lewis, and the latest James Bond adventure, Skyfall.