Arturas Ardavicius handed 20 years for two rapes and attempted murder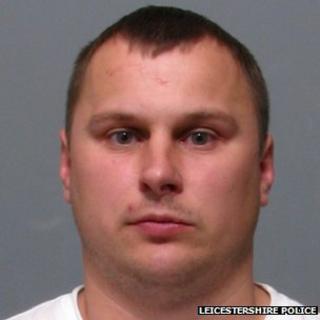 A man has been sentenced to 20 years for attempted murder and two counts of rape following an attack in Leicester.
Arturas Ardavicius, 26, of Bonchurch Street, was sentenced on Friday for the attack on a woman in a car in Richard III Road in July.
He was also put on the sex offenders' register for life.
Police said the sentence sent out a "positive message to other victims of sexual assault".
Det Con Nikki McLatchie said: "Leicestershire Police takes all allegations of sexual assault seriously and we always investigate them thoroughly.
"This was a horrific assault and a very difficult and complex investigation and the victim showed commendable bravery."