Leicester's crematorium opens after £4m revamp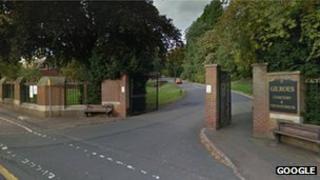 People have been given their first look at Leicester's crematorium after a major refurbishment.
Gilroes Crematorium, in Groby Road. has undergone a year-long project to upgrade equipment and cremators to accommodate larger modern coffins.
Improvements have also been made to chapels and the main building, which dates back to 1902.
Visitors were given a first look at the new facilities when it officially reopened on Sunday.