Leicester's urban meadow created 'to attract more bees'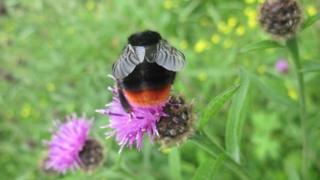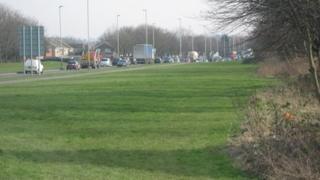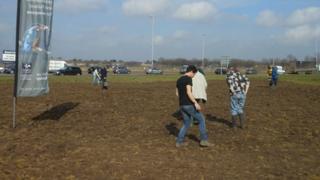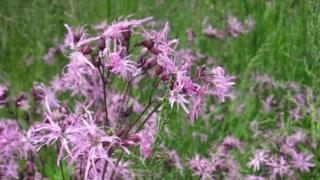 Wildflowers are to be planted around a triangle of empty land in Leicester to try to attract more bees to the area.
The city council is working with the charity Friends of the Earth to create an urban meadow.
The 750 sq m plot project along the verge on Troon Way could be extended to cover 8,000 sq m if it is successful, the authority said.
Twenty different species of bumblebee have been recorded in Leicestershire and Rutland since 1915.
Friends of the Earth have campaigned for a national bee action plan to rebuild threatened bee populations.
Malcolm Hunter of the Leicester branch of the charity said pesticides and loss of wildflower-rich areas means bees were under threat.
"It will not cost that much because it is simply digging up the ground and planting the seeds. We have free labour from our volunteers and the city council owns the land so they have helped dig it over," he said.
"It does seem a drop in the ocean but it shows the sort of work that can be done to restore habitats.
"There are other things we need to address such as the use of insecticides which cause problems for bees."
The York-based National Bee Unit offers a national programme to control the spread of diseases in honey bees and "identify and manage the risk associated with new exotic pests and diseases".
A spokesman for the Department of Food, Environment and Rural Affairs said: "We are taking steps to train beekeepers in bee heath - and we do encourage farmers and businesses to plant bee-friendly plants."