Facebook row head teacher should resign, say Leicester school staff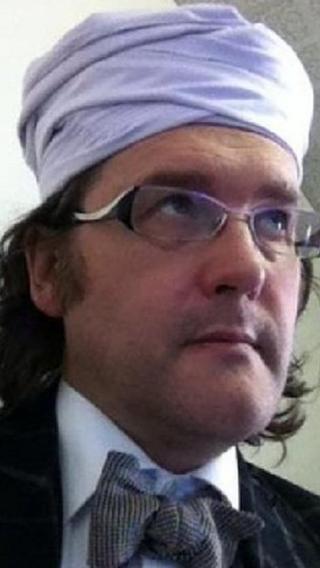 Staff at a Leicester school are calling for a head teacher who made "inappropriate" Facebook comments to resign.
Tim Luckcock, head at Uplands Junior School, posted a profile picture of himself wearing a turban and commented: "Nearly gone native in Leicester!!"
Staff have sent a collective grievance to the city council about Dr Luckcock and chair of governors Abid Matak.
Dr Luckcock did not comment on the claims.
Gary Garner, Leicester branch secretary for the union Unison, said: "We believe staff are very concerned about the detrimental and inappropriate comments on Facebook."
The page was public-facing until this week.
'Poor governance'
A spokesperson for the school said: "There is a collective grievance and the local authority is meeting with the unions and the governing body."
The grievance claims Dr Luckcock, who joined the school in 2011, has attracted "unanimous condemnation" from staff.
The eight page document accuses Dr Luckcock of "religious bias".
It says: "On a number of occasions he has expressed a desire to make the ethos of the school Islamic. He uses Islamic greetings in assemblies and phrases such as "insha'Allah", which means 'God willing'."
The staff said they felt this was inappropriate in a multi-faith school.
A 2012 Ofsted report noted almost all of the school's 275 pupils were Muslim. It ranked the school as "good" and described the governing body as "very effective".
'History of conflict'
The grievance describes the governance of the school as "poor".
It refers to a "history of conflict" and criticises the recruitment of the head teacher.
The document also criticises the school's handling of eight redundancies among its teaching assistants.
It calls for the resignation of both Dr Luckcock and Mr Matak.
When approached for a comment, neither of the men responded.
The unions, including the NUT and NASUWT as well as Unison, said they hoped to meet with the city council on Friday to discuss the grievance.
A spokesperson for the council said: "We can confirm that trade unions have raised collective grievances against the head teacher and the governing body.
"We have scheduled discussions with governors and with trade union representatives to discuss how the issues can be investigated and resolved."