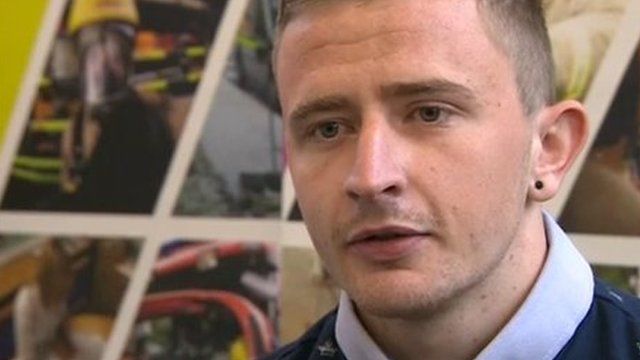 Hinckley prisoner Michael York warns of drink-driving
28 November 2013 Last updated at 19:31 GMT
A drink-driver who killed two of his friends after a night out has been allowed out of prison to talk to pupils at his former school about his mistakes.
Michael York, 22, from Hinckley in Leicestershire, is serving a five year sentence and was given special permission to be released from prison.
The visit was part of an event organised by Leicestershire Fire and Rescue to warn teenagers about the dangers of driving.
Mandie Brown, the mother of Matthew Brown, who was killed in the crash caused by York said she was glad something good could come out of the situation.