Leicester City Council to expand paid work placement scheme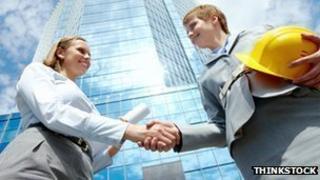 Two hundred more young people could be offered paid work experience placements as part of an initiative by Leicester City Council.
The authority is planning to spend £530,000 to expand its Step-Up scheme, which was set up in November 2011 and has seen 145 people given placements.
Local employers will be given a grant of up to £2,275 to help with salary costs for selected 18 to 24-year-olds.
It will target those who have been out of work for more than six months.
'Off benefits'
Deputy City Mayor Rory Palmer said: "We are already seeing how this scheme can help our young people develop the skills, experience and confidence they need to get off benefits and into permanent work.
"We now want to extend the scheme to offer more placements within the private sector, and offer more longer-term opportunities of up to one year."
The placements will be in the public, private and voluntary sectors.
Young people taking part in the scheme will receive about £4,550 for a six-month placement or £9,100 for 12 months.
There are 2,455 young people aged under 24 claiming Job Seekers' Allowance in Leicester, according to city council figures.
The University of Leicester launched a similar scheme in November offering 500 paid internships for its undergraduates within the university and in the private sector.