Leicestershire County Council warns of more cuts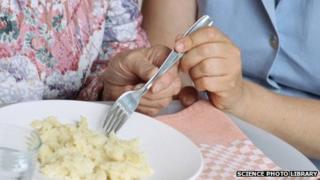 New cuts of £27.5m pose "significant risks and uncertainties" according to Leicestershire County Council.
Last month the authority approved a budget to deal with a £110m funding shortfall caused by rising demand on services and grant cuts.
Now it said Chancellor George Osborne's Budget meant more savings were needed by 2018/19.
A government spokesman said the authority had seen a much smaller than average change in spending power.
February's budget meant a further 700 jobs would go from the 6,700-strong workforce - on top of 600 redundancies during the previous three years.
'Tough decisions'
However, the Conservative-run council admitted it still needed to identify where £12.5m of the £110m savings needed by 2017/18 would be found.
In a statement, deputy council leader Byron Rhodes, cabinet member for resources, said: "Our extremely challenging position has now got even starker - the national Budget means that we have to save at least an extra £27.5 million, due to another year of cuts. It could get worse still, if the government doesn't fund its own care reforms.
"We are going to alert our MPs, as there's no doubt that the tough decisions we'll have to take will affect every community in Leicestershire."
The authority said it was also concerned the government had not announced funding for its care reforms, so the council might have to meet much of the cost.
The Department for Communities and Local Government said: "Local government finance now puts councils in the driving seat, rewarding them for supporting local enterprise, building more homes and backing local jobs.
"Leicestershire have had a much smaller change in their spending power (-0.6%) than the national average of -3.1%."
The Local Government Association said: "There will come a critical point when all of the scope for efficiency savings has been used up.
"The services, particularly adult social care, will begin to suffer."