Leicester's Caribbean centre is 'underused' and 'underfunded' say residents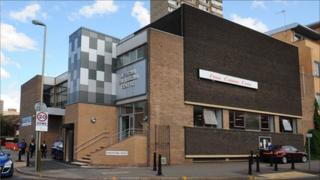 Users of an African Caribbean Centre say it is "underused" and needs more investment from the council.
Residents in Leicester say they fear the council-run centre could be closed unless it is funded and promoted more.
At a heated meeting with the council some residents suggested setting up a governing body to take over the running of the centre.
City mayor Sir Peter Soulsby said the council was always open to discussions on the best ways to manage the centre.
The centre in Highfields, Leicester opened more than 30 years ago and was given a £400,000 makeover in 2011.
Resident James Frank suggested Leicester City Council could sell the centre for £1 as it has done with other buildings.
He said: "I asked the Mayor if a governing body was founded for the centre, could the council help to prevent the centre from facing closure."
Following the meeting Sir Peter said: "Looking for a simple, single organisation to represent a wide variety of communities is not possible in a city as diverse as Leicester.
"We are always open to discussion for alternative forms of community governments. We have got a number of examples in the city, some of which work better than others."