Leicester hotels used to hear welfare tribunals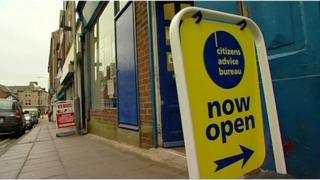 Welfare tribunal cases are having to be heard in hotel rooms to help tackle a backlog in Leicester.
The Tribunals Service said almost 2,000 appeals were waiting to be heard with a waiting list of up to three months.
The demand has forced them to hire out rooms in other venues such as hotels for social security and child support hearings.
The Citizen's Advice Bureau said it had seen an increase in people needing help following cuts to their benefits.
1,000 calls a month
In December, Leicester was named as the worst in the country for delays in dealing with payment appeals.
The Tribunals Service said caseloads had fallen from 4,500 at the end of 2013 to 1,800 by June this year.
A representative said hiring extra rooms would help continue reduce numbers with 48 cases now being heard a day compared to 16 previously.
The Citizens Advice Bureau in Leicester said it has been inundated with people seeking help since the government introduced stricter tests to assess someone's ability to work.
Sue Beasley said the average waiting time for people waiting for cases to be heard was in fact closer to 10 months.
"Most of the people we see are for benefit and debt related issues," she said.
"We take around 1,000 calls a month.