Hovis bakery in Leicester to close with 200 job losses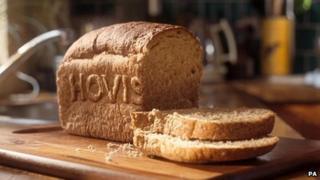 About 200 workers at a Hovis bakery are set to lose their jobs after plans were announced to close the factory in 2015.
Members of the Bakers, Food and Allied Workers Union (BFAWU) are due to meet with company bosses at the bakery in Troon Way, Leicester.
George Atwal, a BFAWU regional organiser, said he would try to secure the best deal for staff.
Hovis said the closure was part of the simplification and transformation of its bread manufacturing operations.
Mr Atwal said Hovis wanted a "total closure" of the bakery.
He said: "It's sad news for the food industry."
A spokesman for Hovis said: "The proposal is part of the simplification and transformation of the company's bread manufacturing operations, which aims to improve efficiency, quality and customer service.
"The company has commenced consultation with 204 potentially affected employees at the site in Thurmaston, Leicester."
The firm plans to close the bakery by January.