Leicester to get new £4m school on site of old one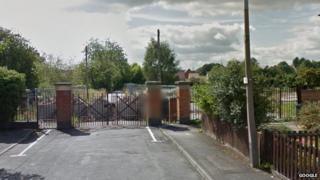 A £4m school is to be built in Leicester on the site of a closed school to cope with a growing population.
The county council said every school in Leicester Forest East and Braunstone Town is close to or already full.
If the plan is approved, it will be built by 2016 on the site of a former school in Holmfield Avenue West, where the council already owns the land.
A public consultation has started and runs until 11 November.
David Atterbury, from Leicestershire County Council, said: "What we are seeing from our forecasters of future pupil numbers, there's a rapidly increasing demand for places in the area."
The consultation asks neighbours and parents what they want at the school. By law, the school will have to be an academy so providers will be invited to make bids to run it.