Leicester arrest death man Rafal Delezuch's restraint 'right'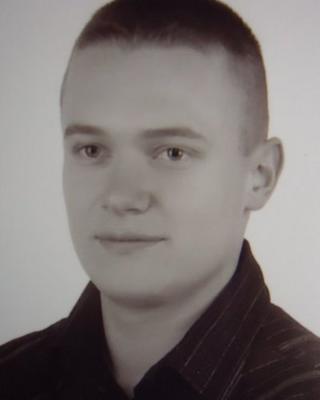 A police officer has told an inquest he believes the correct level of restraint was used on a man who died in hospital after being detained.
Rafal Delezuch was detained after police received calls of a man causing a disturbance in a Leicester street.
The 26-year-old was found, early on 15 August 2012, on the corner of Glossop Street and Osmaston Road.
PC Fabrizio Smargiassi told the inquest the Polish national "looked out of it".
The inquest at Leicester Town Hall previously heard Mr Delezuch had been screaming, shouting and was hallucinating after taking amphetamine.
PC Smargiassi, who was first on the scene, told the inquest jury Mr Delezuch "looked out of it".
'Behaviour escalated'
"He was sweating a lot and shaky," he said.
"He said 'hospital' and 'my heart, my heart'."
The officer said Mr Delezuch was initially "calm and compliant", but as they waited for officers to escort them to hospital, his behaviour "escalated" and became "unpredictable".
He was handcuffed with his hands in front and detained under section 136 of the Mental Health Act.
PC Smargiassi said he twice used CS gas to control Mr Delezuch but it had no effect.
He described how Mr Delezuch's hands were later handcuffed behind him and leg straps used to prevent him kicking.
Family barrister Sally Hatfield, asked whether the restraint caused Mr Delezuch to become agitated.
She also asked whether Mr Delezuch's position lying on his front could have made him susceptible to asphyxia.
The officer said he talked to Mr Delezuch throughout and monitored his breathing.
"We were constantly checking with him and communicating with him," he said.
"At no point was there any pressure put on his back... there was no suggestion there was any problem with his breathing."
'Very blue'
The jury was shown CCTV footage of officers carrying Mr Delezuch into a side room at Leicester Royal Infirmary where he was placed face forward onto a mattress.
PC Smargiassi said some time later Mr Delezuch "went from being active, resisting and shaking to nothing".
"He went very blue," he said.
Mr Delezuch went into cardiac arrest at about 10:15 GMT and CPR was carried out by medical staff.
He suffered a second arrest 20 minutes later, which proved fatal.
The inquest continues.