Snibston Discovery Museum's size to be reduced despite plea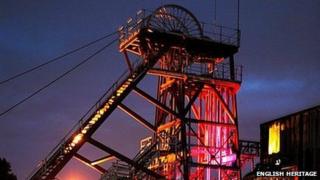 A major Leicestershire attraction will be cut in size as officials look to save money.
Snibston Discovery Museum is focused on industry and design but also has a theatre and large country park.
But the county council said it cannot afford the £900,000 it costs to keep it open. Proposals for a smaller mining museum are being considered.
A proposal for a charitable trust to take over the museum was rejected as unworkable.
At a meeting on Wednesday, the county council dismissed calls from the Friends of Snibston to run the attraction as an independent charitable trust.
Cabinet member for museums Richard Blunt, said it was a question of scale and the group had failed to come up with a workable business plan.
'Worth £80m'
"If you are running a small museum, costing below £100,000, the gap to bridge is much less - you can reduce opening hours to bring your costs down, and if you can get the district to chuck in £30,000 it becomes doable.
"But when you start at £900,000 a year that's just too big an animal for most trust arrangements to work on."
However, the Friends of Snibston said the attraction remained viable.
Chairman Brian Voller said: "There is a demand and we simply refute claims it is not popular."
He said the group was now considering its options.
Conservative MP for North West Leicestershire Andrew Bridgen also wants to see the museum kept open, although he acknowledged the county council was under considerable pressure.
The council said the move would save it £9.4m over 25 years, but consultant Graham Black, who has experience advising museums across the UK, said the attraction could be worth £80m to the local economy over the same period.