Missing man search after murder arrests in Leicester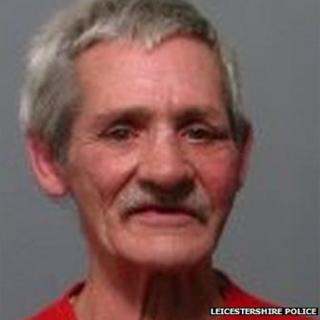 Police are searching for a missing man after two people were arrested on suspicion of murder at a property in Leicester on Saturday.
William Tomlinson, 64, who is believed to live at the house in St Stephens Road, was last seen on Wednesday.
A 23-year-old woman and a 34-year-old man have been arrested and remain in police custody.
Detectives have appealed for information regarding Mr Tomlinson's whereabouts.
Det Insp Simon Shuttleworth said: "We want to hear from anyone who thinks they may have seen Bill since the early hours of Wednesday.
"Do you know where he is? Have you seen any suspicious activity? Please come forward and speak to us as what you know may help us with our investigation."