Leicester motorbike crash leaves teen dead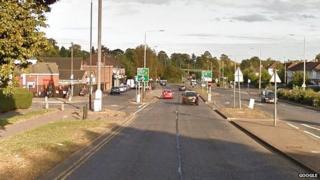 A man has been arrested after a fatal road crash involving two motorbikes.
The vehicles, which were travelling in the same direction, collided on Red Hill Way, Leicester, at 21:17 BST on Tuesday.
Police said the 19-year-old on one of the bikes was killed. A 29-year-old man was arrested and remains in police custody.
Officers have asked anyone with information about the collision to get in touch.