Leicester NSPCC centre to focus on south Asian families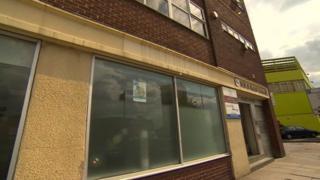 A new NSPCC centre has opened its doors to tackle problems specifically in the south Asian community.
The centre, which has opened in Belgrave Gate, Leicester, says it aims to support some of the most vulnerable young people and families in the city.
The charity said it would focus on issues such as domestic abuse, which is often under-reported in the south Asian community.
Service manager Rama Ramakrishnan said the centre hoped to reach more people.
The charity's Domestic Abuse, Recovering Together (DART) project is one of many that will be based at the centre.
"Times have changed and people have become more aware of what's happening and the agencies there to help," said Ms Ramakrishnan.
"We have a huge stigma in the Asian community.
"They [victims] tend not to report problems like their white counterparts and stay in abusive relationships for longer, partly because there is a concept of shame and honour and the extended family or community pressures.
"They find it impossible to leave and the impact on their children is significant."