Family joins Colombia search for Leicester's Joe Tilley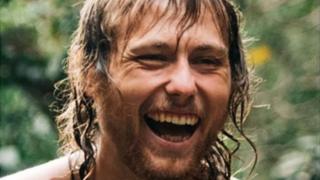 The family of a man missing in Colombia has flown out to the country to join the search for him.
Joe Tilley, from Leicester, was last seen near the Fin del Mundo waterfall, in the south-western Putumayo region, last Saturday.
Friends have set up a Facebook page asking for information on the 24-year-old's whereabouts.
The Foreign and Commonwealth Office (FCO) said it was assisting Mr Tilley's family.
Mr Tilley's father Ian Hussey and stepfather Brad Cooke have both flown out to Colombia to join the search.
"Our staff are supporting the family of a British man who has been reported missing in Colombia and are in touch with the local authorities," an FCO spokesman said.
Luke Dixon, who has known Mr Tilley for about 10 years, said his friend is a very experienced traveller who has been all over the world in the last four years.
"He never travels alone, he's always with other people, and if he ever goes off on his own he would always tell people where he was going," he said.
"This is very out of character for him."