Lincolnshire cemetery hit twice by lead thieves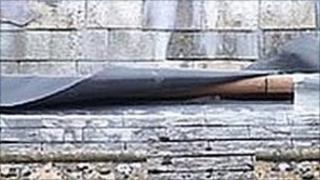 Thieves have stolen lead from the roofs of two chapels in a Lincolnshire cemetery.
Police are appealing for witnesses after thieves targeted Louth cemetery on London Road twice in two days.
The roof of St Aethelheard's Orthodox Chapel was stripped of lead on 3 March and the Western Chapel at the cemetery on 4 March.
Lincolnshire Pc Nic Hanson said the high value of scrap metal was causing an increase in thefts.
"Lead thefts continue to be an issue of concern but it is particularly appalling that thieves would enter a special place such as a graveyard and desecrate a place of worship for the sake of making a quick profit," he said.