Priscilla Biggadike - the musical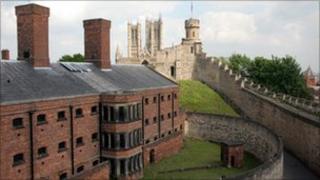 BBC Lincolnshire is to celebrate the county's heritage by staging a musical based on the story of Priscilla Biggadike.
Priscilla was hanged at Lincoln Castle in 1868 for the wilful murder of her husband Richard Biggadike at their home in Stickney.
Her lodger confessed to the crime a year later.
The performance will take place inside Lincoln Castle prison on the 7 April 2011.