Lincolnshire council takes control of tourism website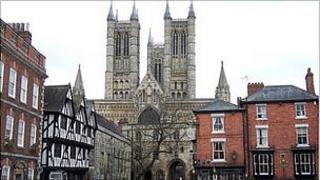 Lincolnshire County Council will take over the management of a tourism website a month after withdrawing funding from its previous operators.
The site was run by Visit Lincolnshire which stopped trading in February amid spending cuts by the council and East Midlands Development Agency (EMDA).
The authority said an online presence was essential to help attract visitors.
However, it said it was unable to disclose the cost of running the site due to "commercial sensitivity".
Councillor Eddy Poll, the executive member for economic development, said the website was part of a wider strategy for boosting visitor numbers, which would involve coordinating with private businesses in the tourism sector.
EMDA axed
The chairman of Skegness Hospitality Association, Nigel Tett, welcomed the news that the website would remain in place, adding it was an "integral" part of Visit Lincolnshire.
He added: "The plans have not been published yet, but we would certainly grasp the invitation if we were asked to participate in driving it forward, that's for sure."
Visit Lincolnshire lost 70% of its core funding when the county council cut its £268,000 grant to the promotions group while EMDA, which is being axed, pulled out £400,000.
The website, which will retain the Visit Lincolnshire title, aims to promote the county as a holiday destination and provide information to potential visitors.
The Conservative-led council said a number of its existing staff had been trained how to maintain the site without impacting negatively on their current work commitments.