Nottingham set to cut 40 mental health staff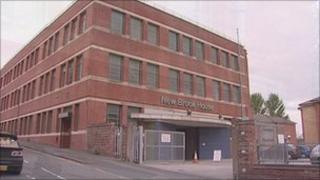 About 40 mental health care jobs in Nottingham are under threat as the NHS primary care trust aims to cut £1m.
The proposed cuts will mean a reduction in the Health in Mind service, which treated 9,000 people in the past year.
A Nottingham GP said the cuts would put pressure on the city's mental health care system.
Nottingham NHS Trust said it will "ensure that a robust system is in place to provide a continuity of care for all existing patients".
'Difficult times'
The trust said it spends £8m more on mental health services than other similar primary care trusts.
Nottingham GP Chris Odenze said: "It will be difficult times for individuals - it's going to mean either they cannot access those services at all or they are going to have to wait a long and their situation may get a lot worse.
"And people do take overdoses and commit suicide - that may be the worst case scenario but things like that do happen."
Nottingham bus driver John Foss, who suffered from depression, said the therapy had helped him get his confidence back and find a job.
Mr Foss said he was concerned people with mental health problems will not get the counselling they need.
Unison spokesman Coral Jenkins said removing the services would create "a mental health time bomb" and result in longer waiting lists.