Tributes to 'big-hearted' West Keal biker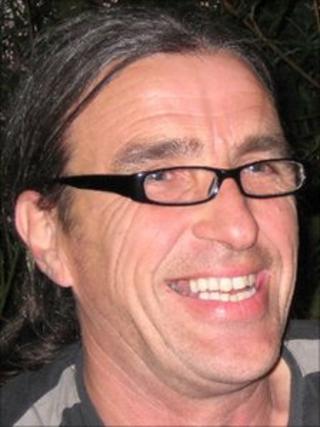 The family of a grandfather killed in a motorcycle crash in Lincolnshire have paid tribute to a "big-hearted man".
David Blackburn, from West Keal, died on the A155 Main Road at East Kirkby on 9 April when his Ducati bike was in collision with a Jaguar.
The 53-year-old former miner "loved to be surrounded by friends, family and grandchildren", said wife Catherine.
After the crash, the Jaguar driver was arrested on suspicion of causing death by careless driving.
The 56-year-old Cambridge man has been released on police bail pending further enquiries.
Mr Blackburn had three children - Shane, Lee and Karl - from a previous marriage, and four grandchildren.
Wedding anniversary
His son Shane said: "He was such a big hearted man who was not afraid to show his emotions and he loved big family parties and reunions.
"One hug from him would make you feel safe and calm."
The motor mechanic's wife Catherine, whom he married in 2010, called him a "brilliant father", as well as "loving step-father" to her children.
She said: "David was so content with his life. His children had grown up and were independent and he was enjoying the fact that it was now our time to be together.
"Our first wedding anniversary is only weeks away and we had so much to look forward to. He will be desperately missed."