Lincolnshire Co-op awards grants to celebrate 150 years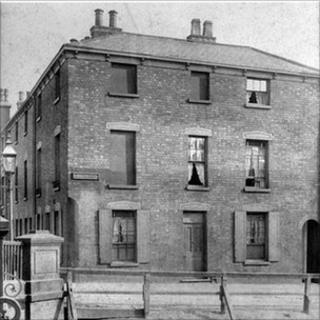 The Lincolnshire Co-operative is celebrating its 150th birthday by giving £500,000 to community groups and charities.
One-hundred and fifty grants of between £1,000 and £25,000 pounds are available as part of the Co-op's Big Birthday Awards.
The awards are open to community groups, schools, charities and good causes in the society's trading area.
Spokeswoman Emma Sneddon said she wants as many people as possible to apply.
"We can't wait to hear what's going on out there," she said.
"We want to hear from community sports groups, schools, youth clubs, heritage, health and environmental projects.
"Our members who sit on our area groups will then go through the applications and decide which groups are successful.
"This is additional money that we are putting into the community to celebrate our birthday - we will still continue to provide the usual support I think we are well known for."
'Test of time'
The society was founded in 1861 when Thomas Parker and a group of like-minded people set up a store at 1 Napoleon Place in Lincoln.
Their aim was to provide a fair deal to working people, enabling them to own their own business and share in the profits.
Lincolnshire Co-operative's Chief Executive Ursula Lidbetter said: "We're a successful co-operative which has not only survived but thrived for the last 150 years.
"It's because our values have stood the test of time.
"When Thomas Parker set up what would become Lincolnshire Co-op in 1861, it was about giving a fairer deal to working people who owned the business.
"That's still what we're about today."