DNA tests reveal body is fraud suspect Robert Stapleton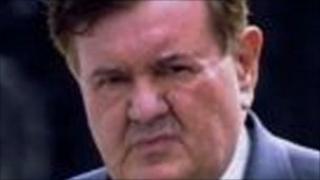 DNA tests have confirmed that a body found in France is that of the missing fugitive Robert Stapleton, the BBC understands.
Mr Stapleton, 67, was wanted in connection with a £5m fraud, with Irish and UK warrants for his arrest.
Lincolnshire Police said he was wanted over allegations of fraud relating to companies he controlled.
His body was found at the roadside in Montfort-sur-Meu, near Rennes, in Brittany on 22 May.
It is understood his death is not being treated as suspicious.
Squash courts
Mr Stapleton, who lived near Boothby Graffoe in Lincolnshire, operated a double glazing business in Lincolnshire in the late 1970s.
He fled the country in 1985 after having moved into other ventures including building squash courts and gyms.
Mr Stapleton was held on a European arrest warrant in Ireland in 2005 but failed to surrender to extradition and disappeared.
The Irish Department of Foreign Affairs has been contacted about the death by the French authorities.