Robert Stapleton 'considering surrender' before death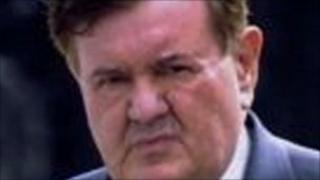 A fugitive Lincolnshire businessman was considering turning himself in before he died, investigators have said.
Robert Stapleton had been on the run from £5m fraud charges since 1985 after a series of ventures collapsed.
His body was found at a roadside, near Rennes, France, last month after he died of natural causes.
The 67-year-old had been in contact with the CPS for some time discussing conditions for surrendering to the authorities, police have confirmed.
Mr Stapleton, who lived near Boothby Graffoe, ran businesses including double glazing and building gyms in the 1970s and 80s.
Offers rejected
He lived in Europe and the US before fleeing a European arrest warrant in Ireland in 2005.
Derek Canton, who worked on the case for Lincolnshire police for 26 years, said Mr Stapleton had been talking about turning himself in for some time.
He said: "He was asking for certain conditions we weren't happy with. Towards the end, so we believe, there was correspondence between him and the CPS in York who were in charge of the case.
"The talk was that he was eventually going to surrender."
Liquidators are currently trying to retrieve some of the money owed to businesses who were defrauded.
Mr Canton said: "When he went missing, the presumption was that he had a lot of money.
"What we have never found out is what he did with that money."