Lincolnshire nature reserve blighted by dog mess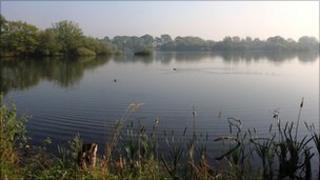 Staff at a Lincolnshire nature reserve are appealing to dog owners to clean up their pet's mess following a large number of incidents of dog fouling.
The dog mess was found in a small area of land at the entrance to Whisby Nature Park, near Lincoln.
Warden Phil Porter said it was a "huge problem" caused by a small minority of careless owners.
He said if people see other dog owners letting their pets foul it can have a cumulative effect.
"Some people just shrug their shoulders and let their dogs do the same - and we just want to get the people causing the problem to see the error of their ways," said Mr Porter.
"We had 136,000 visitors last year and it can make the place look unattractive - it's a particularly nasty form of littering."