Lincolnshire County Council rejects parking meter plan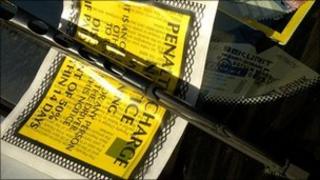 Lincolnshire County Council has voted not to back proposals to install parking meters for on-street parking throughout the county.
The authority was considering a proposal to charge motorists for using previously free parking bays.
The £540,000 a year raised from the parking metres would have been used to help finance parking enforcement.
Councillors said the parking fees would have a negative effect on local businesses.
Between 400 and 500 spaces in busy areas such as town centres would have been affected.
The issue of funding for enforcement - which the county is planning to take over from the police in June 2012 - will be considered again by the county's highways committee.
It is estimated it would cost the authority about £1.5m over a five-year period to administer the parking enforcement scheme.