CCTV images issued over Boston building society robbery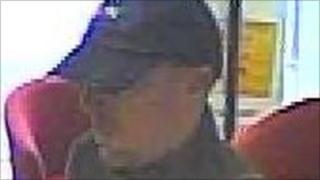 Police investigating a robbery at a Lincolnshire building society have released CCTV images of a suspect.
A man went into the Norwich and Peterborough Building Society in Boston's Market Place on Tuesday afternoon and demanded money.
Police have not disclosed whether he was carrying a weapon.
He left the branch with an undisclosed amount of cash in a white plastic carrier bag and made off on foot into the Market Place.
He is described at being over 6ft (1.8m) tall, and was wearing a brown fleece jacket and a blue baseball cap with white writing.
Anyone who saw a tall man acting suspiciously at the time of the robbery - just before 1600 BST - should contact police.