Lincoln Facebook group challenges Odeon cinema prices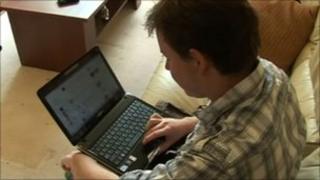 Almost 2,000 people have joined a Facebook group to campaign for a Lincolnshire cinema to lower its ticket prices.
The Odeon cinema in Lincoln currently charges £9 for a peak adult ticket, making it the chain's 10th most expensive cinema.
Facebook campaigner Mike Hurly said that part of the problem was the lack of competition in the city.
The Odeon said it offered customers a number of discounts and rewards.
Mr Hurly said: "People are becoming more aware that Odeon are doing it just because they can.
"In the places where they have competitors their prices are OK.
"I am not having a go at Odeon itself - it's just Odeon in Lincoln."
A statement from the Odeon said: "We are aware of the strong feeling surrounding ticket prices in the area and take all guest feedback seriously.
"Whilst ticket prices fluctuate across the country, to provide our guests with value for money we offer a number of promotional discounts and rewards.
"In addition, Odeon offers a range of reduced price concessionary tickets and value offers for families, teens and those wishing to visit the cinema at off peak times, all of which are clearly labelled on the website."