Boston councillor wants referendum for an elected mayor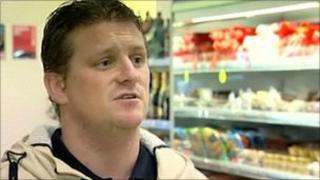 A borough councillor is campaigning in Boston for the town to have an elected mayor or leader.
English Democrat Elliott Fountain has started a petition to get a referendum which would ask people whether the town should have an elected mayor.
Currently a system operates where the leader is elected by the party which takes power by returning the most councillors.
The Conservative leader of the council, Peter Bedford, is against the plan.
Mr Fountain said: "It creates transparency and accountability and the government believes it's the best way for local government to be run.
"They're having mayor referendums in the 12 biggest cities in the UK next May," he said.
The proposal for an elected mayor is similar to how London is run.
'Personal campaign'
Mr Fountain said: "By having an elected leader it gives everybody in the electorate a chance to choose who they want to be a leader and creates faster decisions on policies."
To force a referendum on the issue, Mr Fountain needs to gather signatures from 5% of the electorate, which equates to about 2,500 people.
He said such a vote would give the people in the town the chance to have their voices heard.
However, Mr Bedford said there was no need to change the system.
"It's a personal campaign in my mind on councillor Fountain's own and personal views and certainly not for the benefit of Boston," he said.
He said that if the minimum number of signatures was gathered, a referendum would cost between £50,000 and £70,000.
"The referendum has got to come out of the council tax payers pockets and there certainly is not a budget in place for that at this moment in time," he added.