Lincolnshire Police to have beach hut bases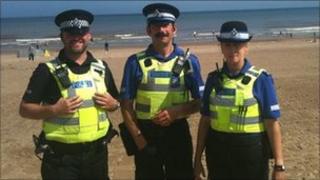 Police in Mablethorpe and Sutton-on-Sea have based themselves in beach chalets in preparation for the busy bank holiday weekend.
The initiative is to allow a large number of people immediate access to police and to be an information point.
A police officer and PCSO are based at a chalet in each town.
PC Michael Swaby said that by being based on the beach "we will be on hand to deal with any issues or reports there and then".