Lincolnshire schools urged to become academies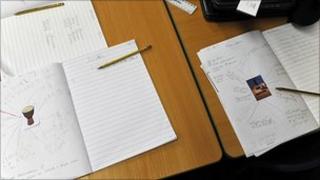 Schools in Lincolnshire are to be encouraged to become academies the county council has decided.
Councillors voted to back the new policy at a meeting on Tuesday.
Schools which convert to academies are taken out of county council control and receive their funding directly from the central government.
The council will recommend its schools opt out with the help of consultants CfBT Education Trust, who already works with schools in the county.
Patricia Bradwell, county councillor responsible for education, said: "What we wanted to do is to protect very small vulnerable schools and CfBT have agreed to actually maintain them.
"Small schools in Lincolnshire are very important to communities. We believe that actually making this decision today will give opportunities to smaller schools should they want to become an academy."
There are 360 nursery, primary, secondary and special schools in Lincolnshire, of which 26 currently have academy status.
While the council will be recommending the switch across the county, governors at each school will retain the final say.
County councillor Marianne Overton, who is leader of the opposition Independent Group, said she has concerns about the cost of transport and fees in the new academies.
"I've got parents already complaining about fees in the region of £650 per child - so it may be extremely difficult to make this work in a rural county," she said.
The number of academies in England has risen sharply from 210 in May 2010 to 1,070 in August 2011.
Changing to an academy gives schools extra money and more financial freedom but critics are concerned it creates a more fractured education system.