Lincoln church's 'priceless' silver chalices stolen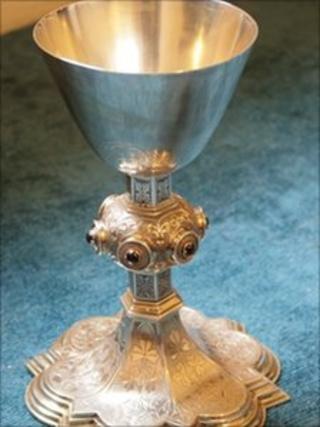 Two "priceless" 16th Century chalices and smaller silverware items have been stolen from a church in Lincolnshire.
The theft took place sometime over the past 10 days at St Mary's Church in St Mary's Street in Lincoln.
Lincolnshire Police said the 400-year-old silver, which is worth thousands of pounds on the open market, was stolen from the safe at the church.
The chalices and silverware have been described as "priceless" and "of great worth to the city" by the church.
The items had once belonged to churches in the city that do not exist anymore.
Officers are appealing for anyone who has seen any suspicious activity in the area of the church, or has information on the whereabouts of the silver.