Plastic surgeons given lessons by artists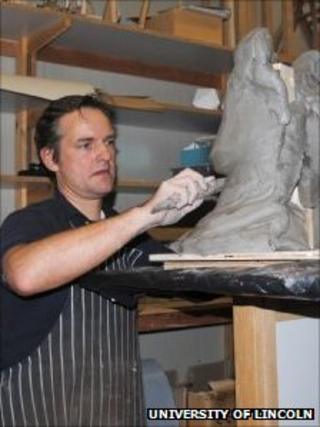 Plastic surgeons have been working with academics in Lincolnshire to learn how drawing skills can be used with breast and facial reconstruction work.
The project, the Art of Reconstruction, was funded by the Arts and Humanities Research Council and developed by staff at the University of Lincoln.
It was designed to help surgeons understand more about how artists view the human form.
The university said a dedicated website would be produced to share skills.
The workshops have been led by visiting professor, Michael Esson, who is director of the International Drawing Research Institute at the University of New South Wales in Australia.
Art of science
He said: "The workshops examine how we make judgements about beauty, symmetry and proportion.
"We introduce the surgeons to observational and perceptual skills which are standard in many art schools but which are largely new to them.
"We then take these strategies and consider what the parallel processes might be in the operating theatre."
Guy Sterne, a consultant plastic surgeon at Birmingham City Hospital and senior tutor at the Royal College of Physicians, was a delegate at one of the Lincoln workshops.
He said: "It made a definite difference to my clinical practice.
"After completing the workshop and returning to the operating theatre, I have made several adjustments to my operating procedure."
Michael Healey, Professor of Art and Design at the University of Lincoln, said the purpose of the research was to examine the links between art and science.
He said the project examined whether art skills had a role to play in the operating theatre.
A new exhibition about the project will run until 22 September at the University of Lincoln.