Boston College complex to be ready in new year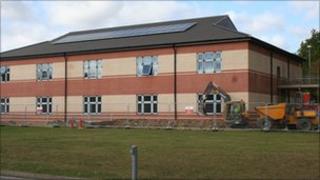 A Lincolnshire college will move out of one of its sites into a new £1.7m building at the end of the year.
Boston College will sell its De Montfort campus and move to the new facilities, which are under construction, at its Rochford site.
The new building is expected to be finished by Christmas so students can arrive in January.
Boston College offers 16 different A-level subjects to pupils aged from 16 to 18 years old.
Two years ago, £79m plans to build a new college had to be scrapped when the funding collapsed.
In 2009, a total of 144 colleges across England had building projects put on hold after the Learning and Skills Council ran out of money for the projects.