Horncastle woman is jailed over murder of mother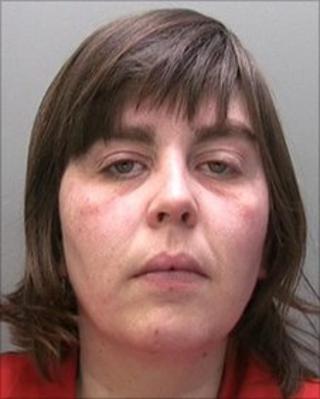 A Lincolnshire woman has been jailed for life after admitting the murder of her widowed mother.
The body of 61-year-old Priscilla Traves was discovered at a house on Bridge Street, Horncastle, last November.
Lisa Traves, 33, who lived at the same address, stabbed her mother more than 60 times with a kitchen knife.
At Lincoln Crown Court, Judge Michael Heath said she must serve a minimum term of 13 years.
She originally denied the charge but changed her plea to guilty on 11 July, the day she was due to stand trial.
On the day of the murder, Mrs Traves found out about her daughter's claims she was sexually assaulted by two ex-boyfriends - which were never substantiated by police - and was demanding she got help, refusing to let her leave the house.
Judge Heath told Traves it was clear she and her mother loved one another but she had never been able to develop an independent life.
He said that stresses involved in their relationship could have contributed to the murder.
The court was told Traves and her mother got into a squabble that became physical.
Traves stabbed her in the chest, neck and back with a 12.5cm long kitchen knife and left her for dead while she went into Lincoln city centre to meet a friend, before finally ringing 999.
She made the call once she was at Lincoln Cathedral, where officers traced the call and arrested her.
In sentencing, Judge Heath said: "This was a deliberate, brutal, sustained and at times forceful attack.
"She was slightly built, unarmed and in no position to defend herself."