Sleaford straw-fired energy plant road works to start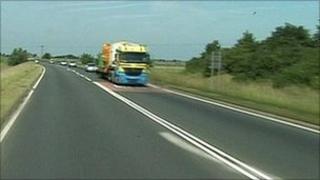 Work is due to start on a main road in Lincolnshire to make way for the building of a straw-fired energy plant.
The improvements to the A17 near Sleaford are being carried out by Eco2 Biomass Limited, which will run the power station.
The plans for the plant were approved in 2008 by North Kesteven District Council, despite fears from local residents of increased traffic.
Dr Andrew Toft, of Eco2, said the work would bring long term benefits.
"The power station will use over 200,000 tons of one of the region's underused resources - straw, and we'll generate renewable electricity and heat in a very clean sustainable and efficient way," he said.
The work will start on Wednesday and is scheduled to take four months.