CCTV cameras to stay in Lincoln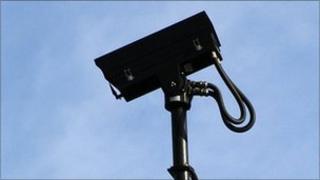 CCTV cameras will continue to operate in Lincoln following a review by the city council.
The City of Lincoln Council had previously said the system of 133 cameras, which costs £434,340 a year to operate, was too expensive to run.
A recent public consultation found that 92% of 341 respondents were in favour of keeping the cameras.
The authority said it would now look at ways it could work with other councils to deliver the service.
Leader of the council, councillor Ric Metcalfe, said: "There is significant pressure on the council's revenue budgets and we know there will be some difficult decisions to make in the months and years ahead.
"Nevertheless, when it's clear that the public feels so strongly about a service we provide we should take that into account and I feel it's important that we send a clear message to Lincoln residents that CCTV is here to stay in the city.
"Ultimately we do still need to reduce the cost of the service and I'm very keen that we continue to look for inventive ways to provide a good service that reduces our overheads."
The Labour-run authority needs to cut its budget by about £2.75m.