Council considers Lincoln dairy site plan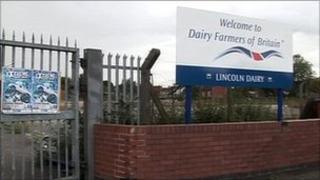 Proposals for a major housing and retail development in central Lincoln are to be discussed by the city council on Monday.
If approved the former Boultham Park Dairy site would become a mosque, supermarket and about 40 houses.
Opponents have said the roads in the area could not deal with the extra traffic such a scheme would create.
But local Muslims have said a purpose-built place of worship is urgently needed in the city.
The plans are part of proposals led by the Lincoln Co-operative Society.
The Lidl supermarket would have 71 car parking spaces and the mosque about 20.
The council has been recommended to grant full permission for the supermarket and outline approval for the two other proposals.