Killers may have stolen victim's 'distinctive' jewellery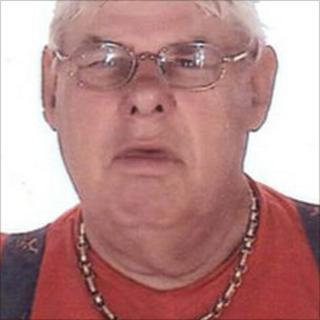 The killers of a 70-year-old Lincoln man may have stolen his "distinctive" jewellery, according to detectives investigating his murder.
Sonny Grey, of Westwick Gardens, died after being attacked in his home on 29 October.
Mr Grey often wore gold chains and rings, including one with a horse's head, and police want to speak to anyone who has seen the jewellery .
Detectives are looking for three men in connection with his death.
Mr Grey was scalded with boiling water from a kettle during the attack and the burns he suffered may have contributed to his death, a police spokesman said.
Detectives want to hear from anyone who may have seen or been asked to buy the jewellery.
Det Con Stuart Gibbon said: "This is pretty distinctive jewellery, which is not on general sale, although it will be fairly recognisable to people in the traveller community.
"It's really important to get in touch with us if you come across this, or you are offered it for sale. It could provide us with a vital link to Mr Grey's attackers."